Features and uses
The stretch foil is used for packing food products and is available in the Rottaprint portfolio in different sizes that vary in thickness or width. Food stretch foil is essential for products packed in polystyrene casseroles. The foil is also effective for products kept at low temperatures, such as those in the refrigerator or freezer.
Advantages
The food stretch foil offers excellent packaging benefits, keeping food fresh in stores and supermarkets.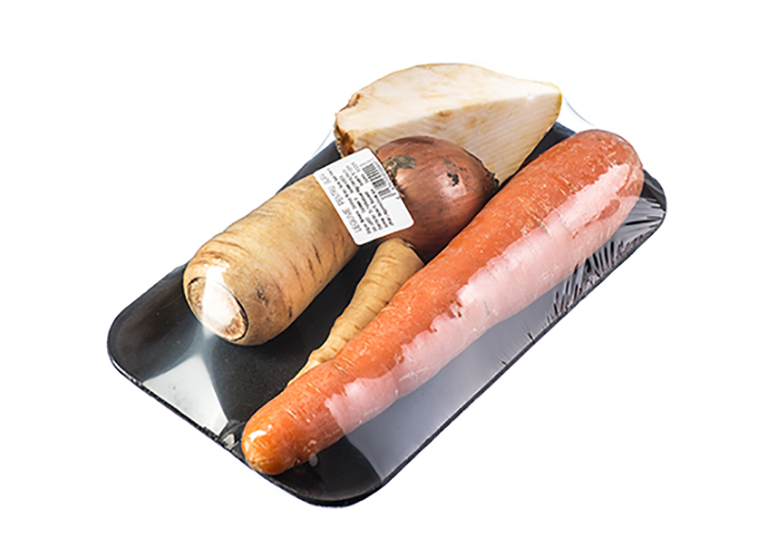 The biggest advantages of the stretch foil are its flexibility, pliability and perfect folding on the product container. In addition, it is easy to use and apply, both manually and automatic and is certified to come into direct contact with food.